See You in 2022!
50th Annual Festival

September 2nd thru 5th, 2022 – Earl Park, Indiana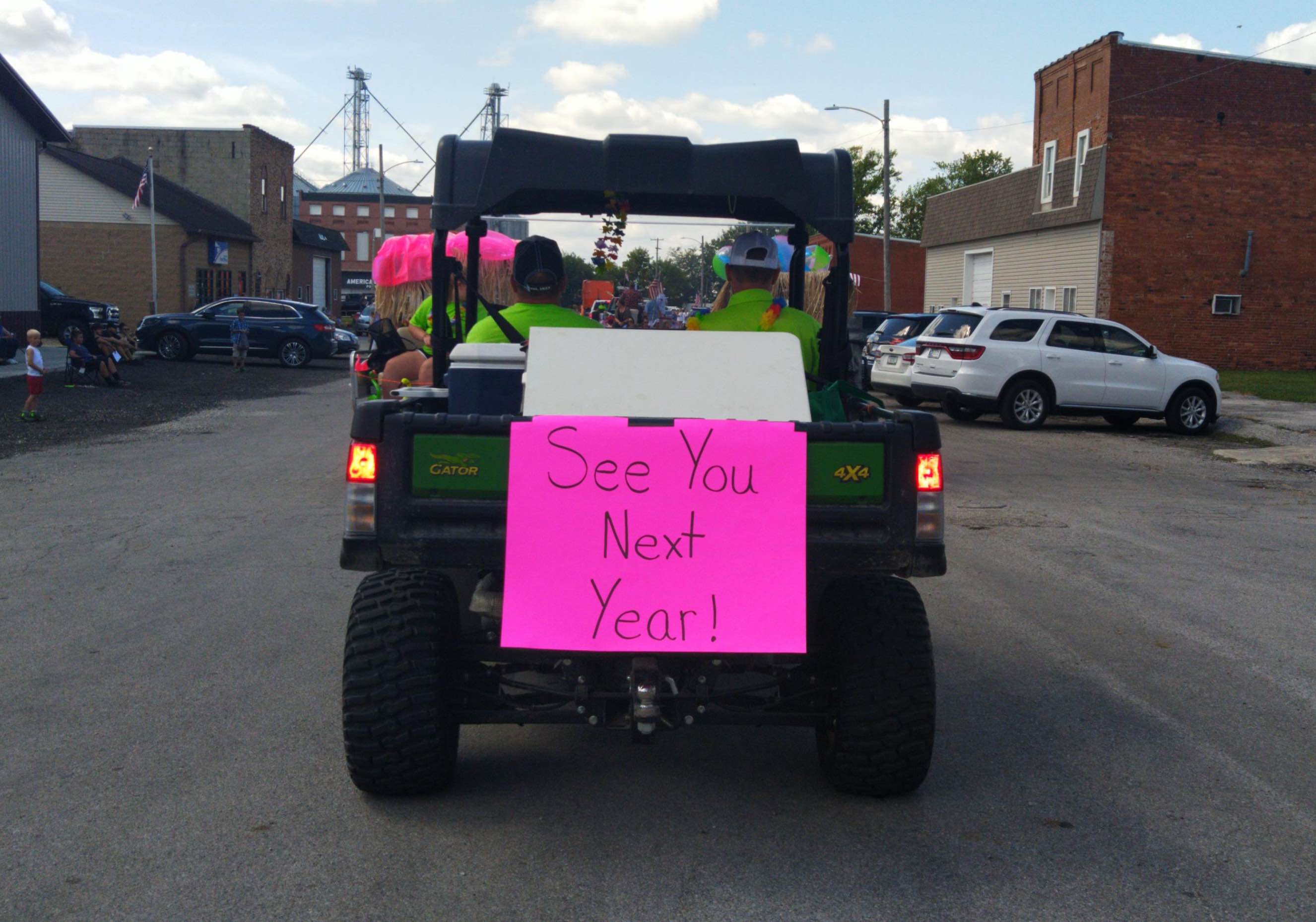 Weekend fun for the whole family!
Founded in 1972, the Earl Park Fall Festival has brought the community together through music, camping, sports, games, food, and much more! Learn more about the history of Earl Park.
The Fall Festival is widely known for its FREE FAMILY ENTERTAINMENT including:
Truck & Tractor Pull
Bluegrass Music
Demolition Derby
Parade
Car Show
Softball Tournament
Horseshoe &

Wa-shoo

Tournaments
Pedal Tractor Pull
Sand Volleyball, and more!
Help Support The Earl Park Fall Festival Foundation Inc.
Help keep our park a shady place. Donate to the park tree fund today and help keep our park green.
Help keep our playground a fun and safe place to play. Donate to the playground fund today and help keep our park fun!
You can also give by setting your Amazon account to donate via the AmazonSmile Program.
The festival's large committee of volunteers is busy planning all of the special events that happen during the annual Labor Day weekend event. Anyone attending the festival can enjoy a craft and flea market, Bluegrass music, and concession food stands each day of the festival. There is a different dinner specialty everyday, including a fish fry, spaghetti dinner, chicken noodle dinner, and chicken dinner.
NO PETS ALLOWED ANYWHERE with the exception of service animals. Service animals must be checked in at the office. OFF ROAD VEHICLES (INCLUDING GOLF CARTS) are NOT permitted within the grounds whatsoever. Only official vehicles are allowed on the festival grounds.
2022 - Officers
| Position | Chairperson | |
| --- | --- | --- |
| Chairperson | Troy Strasburger | |
| Secretary | Beth Budreau | |
| Treasurers | Stephanie Schulte | |
| | Jen Schutter | |
| Groundskeeper | Marc Strasburger | |
2022 - Chairpersons
Event
Chairperson
Bluegrass
Kenny Stone
Autoshow
Josh Sondgeroth & Dan Poindexter
Camping Spots

Val Murphy

Commercial Spots "

Food Vendor"

Ben Schutter
Demolition Derby Director
Jeff Strasburger
Demolition Derby Co-Chair
Chris Butler
Demolition Derby Registrar
Lions Club
Flea Market
Dave Schutter &

Audrey Freeland

Hog Roast Co-chair
Troy Strasburger & Jamie Cackley
Horseshoes
Matt Rosandich & Dustin Caudill
Parade
Mackenzie Sondgeroth &

Riley Ishmiel

Kids Pedal Tractor Pull
Josh Spiker

Little Rascal Races

Beth Budreau & Audrey Freeland
Publicity
Kyle Brock
Raffle
Megan Strasburger & Courtney Krug
Sand Volleyball

Paige Stacy & Brittany Forston

Softball
Todd Munson
Truck & Tractor Pull
Max Murphy & Kenny Budreau
Wa-shoos
James Couch & Reann Weber
Wa-shoos (Kids)
Randy Schluttenhofer
The festival is held at the town park about 7 miles south of the intersection of US 41 and US 24 (Kentland, IN).